Museo Egizio 6222
There are few discernible traces of inks in the original palette, but given the large number of inkwells it was probably meant for an artist rather than a scribe: a scribe's palette usually contains only red and black inks. (On the other hand, there are known examples of palettes with numerous inkwells that seem to have contained only red and black inks). The owner had the choice of up to 10 pigments. The construction of the pen storage cavity, with the cavity cut from the front and then covered with a thin lid, is perhaps the most common and iconic form, and is sometimes visible even in representations of palettes in the wall paintings.
I have, somewhat, capriciously, chosen a few colors to add to the palette; they are a mix of authentic and modern pigments.
The authentic colors are as follows: red is red ocher, yellow is yellow ocher, white is calcium carbonate, black is lamp/carbon black, and the brown (upper left) is iron oxide.
The modern pigments are blue and green.
I have left two empty inkwells, to which the owner can add any colors desired.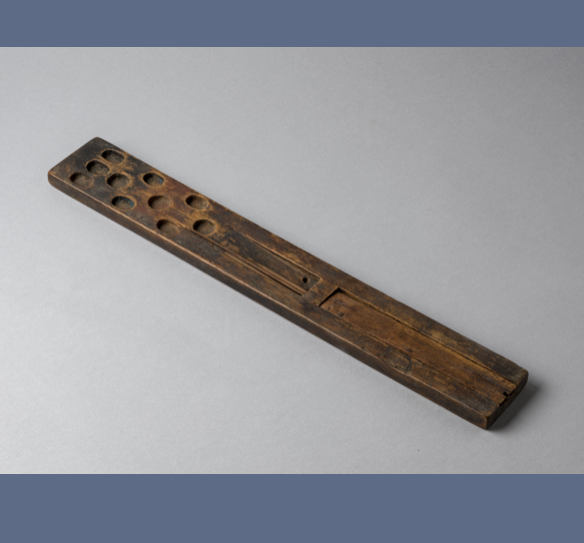 Museo Egizio 6222, cherry, with 8 inks